MX6 IN-LINE TIP SOLDERING CELL
The MX6 tip soldering cell uses a 5-axis SCARA robot that offers fast speed (up to 8,300 mm/sec) with high repeatability and rigidity. The Z axis has a stroke length of 550mm, ensuring a versatile robot suited for
tip soldering technology.
The soldering head is equipped with the most accurate heater for optimal thermal behaviour to achieve the best performance and productivity.
Features
Fully automated inline, tip soldering cell
Accurate and repeatable board clamping
Automatic tip correction X/Y/Z
The system can be programmed to solder, point, arc or line
The system is PC controlled with an easy to use intuitive interface
Soldering routines are programmed with the help of the teaching pendant
Fully automated in-line module with SMEMA or standalone operation
Cleaning station, with both air and brush cleaning of the soldering tip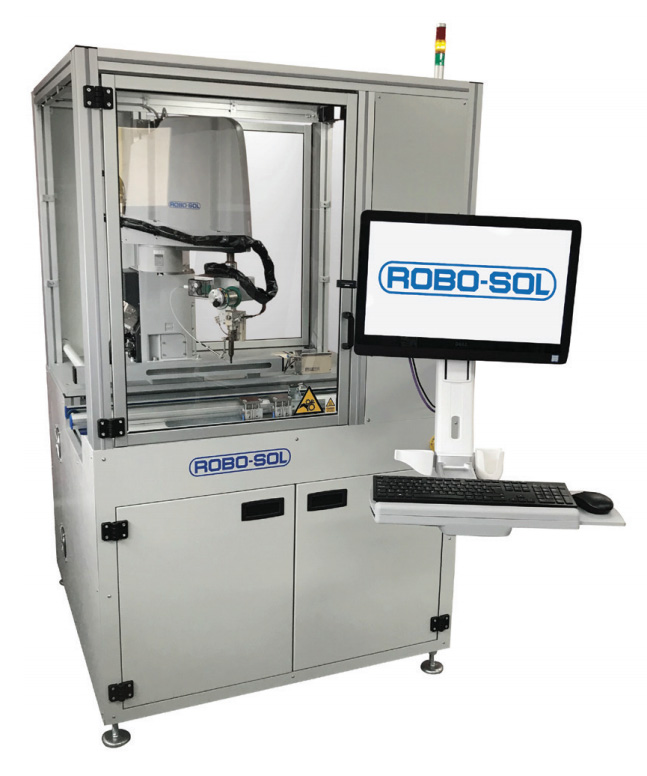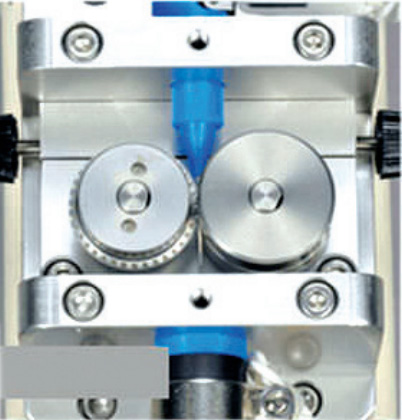 Clean Cut Feeder
The patented technology notches the solder wire as it is fed through the wire feeder, this signicantly reduces ux spatter and solder balls.
Tip Position Correction X/Y/Z
This option automatically adjusts the tip position offset in X,Y & Z after tip change. It is fully automated and integrated as a funcution into the soldering programme.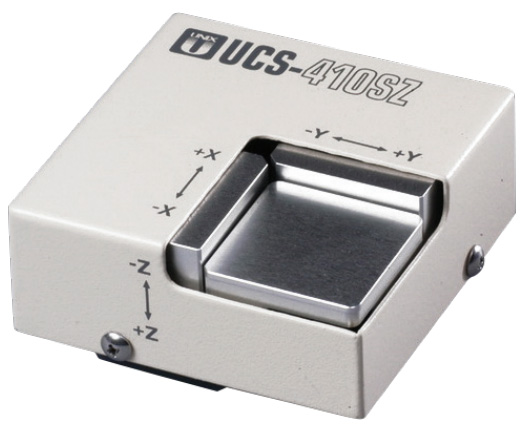 Brush Cleaner
This is an automated solder tip cleaner which removes carbites, tin oxides and other impurities caused from soldering operations. It is fully automated and integrated as a function into the soldering programme.
Options
Automatic Programme changeover by barcode recognition
Automatic conveyor width adjust, from programme selection
Customised MES communication
Fiducial alignment
Board support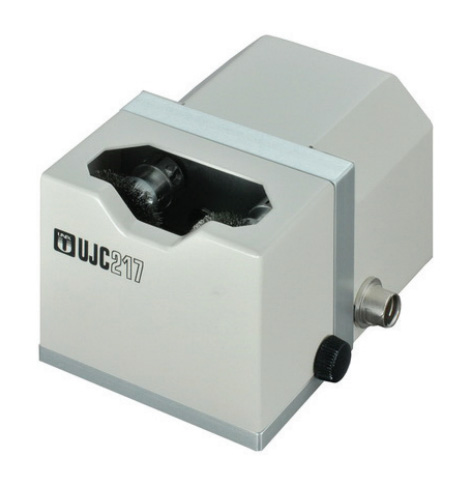 Specifications
| | |
| --- | --- |
| Number Of Axis | 5 |
| Dimensions | L 1200, D 1200, H 1900 |
| Weight | 800kg |
| Power | 230V 5KVA |
| Air | 6 Bar |
| Exhaust | 150 m3 / Hour |
| Max PCB Size | 400mm x 500mm |
| Max Solder Area | 350mm x 420mm |
| PCB Clearance | 100mm Top and Bottom |
| Conveyor | SMEMA |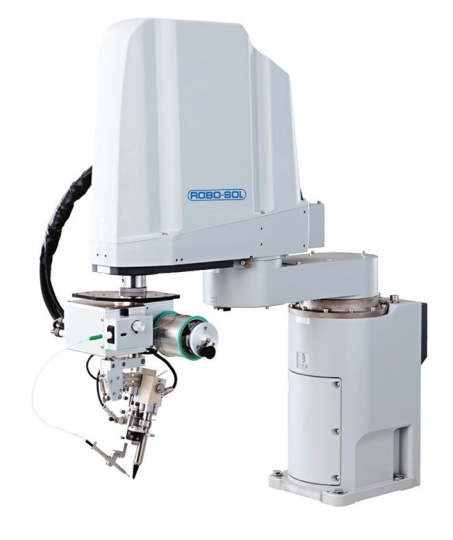 Dimensions